One of South America's biggest winters in regards to precipitation was 2015.  This also happened to be a very strong El Nino cycle.
Both Chile and Argentina experienced heavy rain causing flooding in the lower elevations and heavy snow in the mountains and local ski resorts.
Let's talk about what El Niño actually is and how it relates to skiing in South America.
What is El Niño?


El Niño occurs when the ocean temperature increases substantially in the Equatorial Pacific, as opposed to La Niña, which characterized by unusually cold ocean temperatures in the Equatorial Pacific.
The increase in water temperature causes the normal trade winds that are blowing over the ocean to weaken and allow for more substantial storm systems to move east over the land. In this case, The Andes Mountain chain.
What El Nino means for skiing in South America


The warmer water and lack of trade winds over the Pacific Ocean allows for warmer and more moisture heavy storms to cross into South America. The rain storms translate into snow in the high country of Chile and Argentina.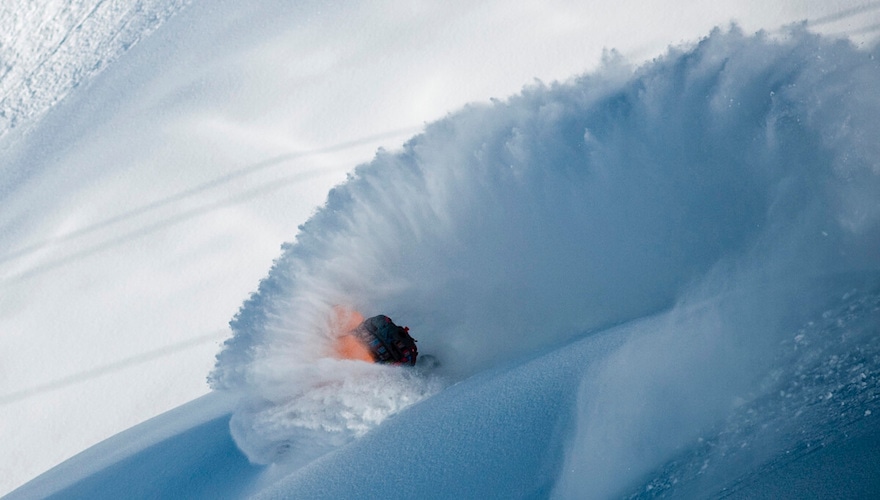 Due to the Andes dry and arid climate these storms actually dry out crossing over the desert before rising to the mountains to produce snow storms with a lower snow water content also known as that classic deep "chile powder" we all love and dream about.
1997-1998 Was the Biggest El Nino on Record


In 1997-1998 (the same year PowderQuest founder arrived to Chile), the ocean temperature rose to 2 degrees above average and Chile saw one of its deepest snowpacks and rainfall in history.
Although not expected to be nearly as strong as 1997, fingers crossed that El Niño is coming back for a visit this winter to Chile and Argentina's ski resorts.