One of South America's biggest winters over the past decade in regards to precipitation was June-September 2015.  This also happened to be a very strong El Niño cycle.
Both Chile and Argentina experienced heavy rain causing flooding in the lower elevations and heavy snow in the mountains and local ski resorts.
Let's talk about what El Niño actually is and how it relates to skiing in South America.
What is El Niño?


El Niño occurs when the ocean temperature increases substantially in the Equatorial Pacific, as opposed to La Niña, which characterized by unusually cold ocean temperatures in the Equatorial Pacific.
The increase in water temperature causes the normal trade winds that are blowing over the ocean to weaken and allow for more substantial storm systems to move east over the land. In this case, The Andes Mountain chain.
How was El Niño Discovered?


Historically, El Niño seems to have been discovered after correlations between droughts, malaria outbreaks and crop failures pointed to some kind of weather system being responsible. Throughout the 20th century scientists pieced together information but it wasn't until the early eighties that El Niño was thoroughly studied  to finally give a name to the patterns-ENSO or El Niño-Southern Oscillation, and it includes the sister phenomenon known as La Niña. 
What El Niño means for snowboarding and skiing in South America
The warmer water and lack of trade winds over the Pacific Ocean allows for warmer and more moisture heavy storms to cross into South America. The rain storms translate into snow in the high country of Chile and Argentina.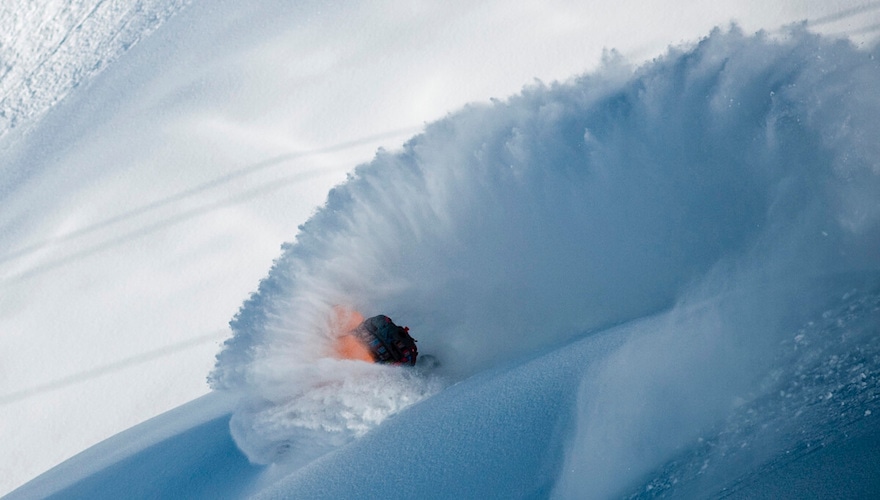 Due to the Andes dry and arid climate these storms actually dry out crossing over the desert before rising to the mountains to produce snow storms with a lower snow water content also known as that classic deep "chile powder" we all love and dream about.
Popular winter sport destinations like Portillo, Valle Nevado and Nevados de Chillan (ex Termas de Chillan Ski Resort) receive consistent storms during El Nino cycles.
Most important to note is that El Nino is only one of many weather systems that contribute to overall seasonal totals so probably your best bet is to use a 3 to 5 day forecast as opposed to long term predictions. 
"To ask why El Niño occurs is like asking why a bell rings or a pendulum swings," atmospheric scientist George Philander wrote in a 1999 paper.
"It is a natural mode of oscillation. A bell, of course, needs to be struck in order to ring." After nearly 100 years of investigation, scientists are still not sure what rings the bell; they just know that it rings. 
1997-1998 Was the Biggest El Niño on Record


In 1997-1998 (the same year PowderQuest founder arrived to Chile), the ocean temperature rose to 2 degrees above average and Chile saw one of its deepest snowpacks and rainfall in history.
Fingers crossed that El Niño is coming back for a visit this winter to Chile and Argentina's ski resorts.
To learn more about skiing in The Andes check out our ultimate destination guides: