Argentina Backcountry Snow Adventure
Country: Argentina, South America
Style: Guided Backcountry
Few places in the world conjure images of adventure and spectacular natural beauty quite like Patagonia. A true hub for classic Argentina backcountry skiing. Join PowderQuest on an 8-day unique ski/snowboard journey to explore this legendary region, with expertly guided, lift-accessed off-piste and backcountry touring at Cerro Bayo and Bariloche's renowned Catedral. Plus two nights at one of our favorite backcountry destinations in South America.
Aside from great backcountry skiing, our tours provide visitors with a soulful and satisfying connection with the local culture, exploring the picturesque communities of Bariloche and Villa la Angostura, two mountain communities whose German roots can be seen in both its charming architecture and hearty cuisine.
Our Argentina Backcountry Snow Adventure will quickly take you from the daily grind into a magical alpine world of glacier-carved lakes, towering snowcapped peaks, and dense forest. Cozy, European-style lodging and warm southern hospitality are trademarks of this region, offering the perfect combination of thrilling backcountry skiing with nights spent well-fed and rested.
This Argentina backcountry trip is recommended for advanced skiers and splitboarders. Come prepared to explore the best advanced off-piste terrain at the resorts and to head deep into Patagonia's backcountry. You will want to be in good physical shape and keen on some uphill touring out of the resorts and earning your turns out of our pristine backcountry lodge.
Make sure our Backcountry tours are for you via the Trip Finder Quiz
What's Included
Support
2 full-time, certified, PowderQuest backcountry guides
private ground transportation
lift tickets
Certified guide lead backcountry
Accommodations
cozy lodging with private bath
2 nights in backcountry lodge, private bath
Meals
daily breakfast
dining out at select restaurants in Villa La Angostura and Bariloche
malbec red wine
mineral water
Not Included
travel protection insurance
airfare
lunches and snacks (except on our 3 backcountry days)
gratuities to PowderQuest guides and backcountry lodge staff
Packing List
FAQs + Terms and Conditions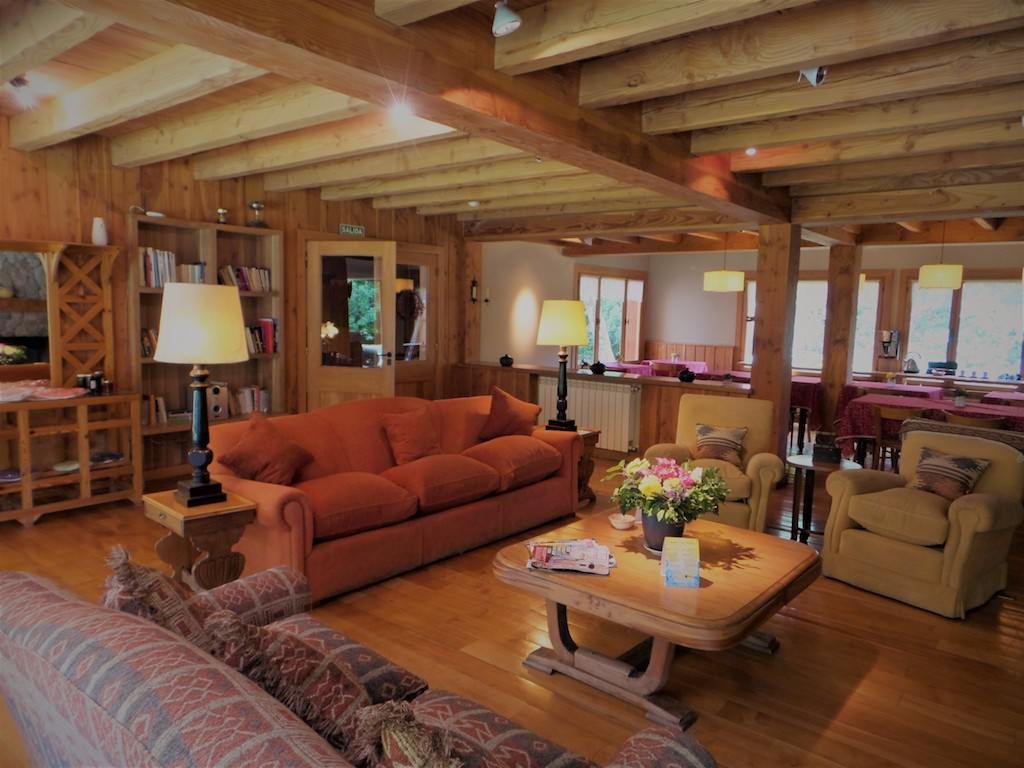 This comfortable hotel boasts a peaceful, quiet setting just a few blocks from the town's main street. The hotel is made predominately of wood and features a glass-walled "winter garden" and lovely open fireplace in the main social area. Rooms are all en suite with WiFi. Breakfast and hot beverages are included with the stay.
Just a 4-block walk from the main square, Las Marianas is a simple yet comfortable hotel with a variety of room options with single and double rooms. The hotel has vestiges of a Swiss chalet, with wooden floors and a cozy lounge. A breakfast buffet, hot chocolate, daily homemade pastries, bar, and massage services—you'll feel taken care of by our friendly hosts.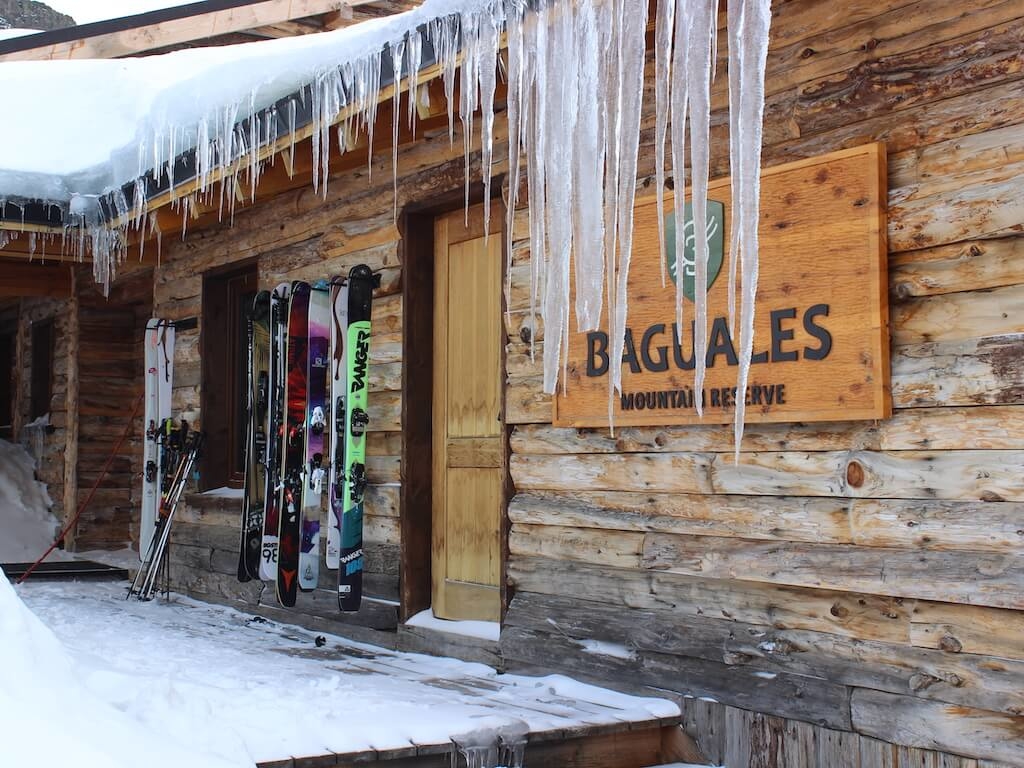 The Mesada Refugio at 5,400 ft. will be one of the most memorable ski lodging experiences you'll have, offering a remote and stunning Andean surrounding. The lodge is surprisingly sophisticated with a wood-and-stone décor and an enormous central fireplace. Comfortable bedrooms, each with private bath, and a deck with a panoramic view of the mountains.
Expert guided. Almost all inclusive. Patagonia's off-piste & backcountry adventure await. Reserve a spot today.
Pricing Details at a Glance: (in USD)
$3999 per person, based on twin or double share occupancy, private bath
Solo Travelers: Will be paired with another same gender guest in a twin share room, private bath
Privacy Please: Ask about our limited number of single rooms available for a $495 upgrade (no singles at backcountry lodge)
Payment: A $600 deposit is required at time of reservation. Final payments 70 days before trip departure
What customers are saying
Good powder, great weather and great guides. Will definitely be recommending to friends.
If you're looking to show up and shred, PowderQuest has you covered! They have the most knowledgeable guides that can pull a pow rabbit out of their hat on some of the most amazing terrain you'll ever slash in South America. They've set the bar for guided tours for me that no other crew has been able to match and have made a lifelong customer out of me!
Just finished my 6th trip with these guys. Always professional, organized and on point! Every guide I have encountered with them is fantastic. You are literally putting your safety in their hands and they get that, never felt anxious about this group. Maxi did a great job guiding this trip and I learned new skills. Great guys, I have come to call friends.